Patient Testimonials
- Ron Gring, Professional Golfer and Instructor, Fairhope and Scottsdale, AZ.
LISTEN TO THE LATEST DUFFEY LASER RADIO AD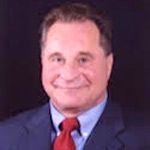 I had lens replacement surgery last year after wearing glasses for approximately 20 years. For 8 of those years, I wore trifocals. I am a very active martial arts instructor and researcher and I do a lot of travel nationwide. Wearing trifocals was a burden. If I lost my glasses in a foreign country, I literally couldn't see. I needed my glasses for everything. Dr. Duffey and his staff were experienced and professional. They gave me my life back. I have recommended Premier Medical Group to all of my friends and family.
- John Graham, Sr.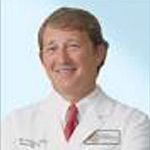 I didn't need to be a brain surgeon to realize Dr. Duffey was the right choice for LASIK who genuinely cared about me and my demanding visual needs as a physician and neurosurgeon.
- Dr. Brent Faircloth, Board Certified Neurosurgeon, Mobile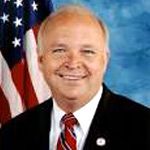 Many Thanks [for the LASIK] Dr. D! I love my "new eyes." Looking forward to seeing you soon.
- Jo Bonner (U.S. Congress), Washington, DC


Before the surgery, a friend of mine drove me around Mobile after dark - so I could see for the last time the beautiful blurs and starbursts of passing cars and street lights, and also to experience that helpless feeling of being a passenger, knowing that even if I had to I was unable to take the wheel or find my way home. I just wanted to thank you again Dr. Duffey. More than a successful surgery, your bedside manners (I guess that's what it's called), your kindness and gentleness the morning of surgery, ensured that I felt I was in the most concerned and competent hands possible. I think you and your staff are doing a wonderful, wonderful job.
- Charlie Griffin
Dr. Duffey- A note following up my July 24th surgery to remove the cataract and astigmatism from my left eye. The results are fantastic! The weak left eye is not only clearer than the right, but has much better focus. Even with the complications of RK, it seems your efforts were successful in removing the astigmatism. Looking forward to enhancing the right eye and renewing my FAA, first class medical. Looks like your old classmate was right; you are the best! Thank you!
- Larry Chapman, Elberta, AL
I am so grateful to you Dr. Duffey and to your team for the excellent outcome of my DSAEK cornea transplant procedure on the 14th. Your reputation and that of your entire group is renowned, and rightfully so! I am fortunate to have received the benefit of your great gift. My prayer is that God will mightily bless you as you bless others.
- Gay Warr
When I decided to have LASIK on my eyes, I chose the eye surgeon I've trusted with my own professional patients for LASIK and cataract surgery over the last 20 years. Great eye doctors need great vision, and Dr. Duffey provided me the perfect LASIK result for distance and near to serve my own patients as their eye care specialist.
- Greg Jackson, OD, Board Certified Doctor of Optometry, Mobile
Dr. Duffey, it's because of your kindness and goodness (in performing Dujon's cornea transplant surgery) that Dujon can see us and everything around him. He now has a future at the age of sixteen. I cannot say in words how thankful we are to have you in our lives and for God allowing us to meet such a nice person. May God continue to richly bless your practice and your family.
- Dujon and Violet (mother of Dujon) Clarke, French Guyana, South America
Thank you so much Dr. Duffey. How wonderful it is to wake up in the morning and not reach for my glasses. I just had to write and let you know how well I am seeing. It has been 4 weeks since my surgery. After wearing glasses for over 40 years and not being able to see well, I now see better at distance without glasses. The last 12 months have been the worst in my life, and (now) thanks to you and God, the best in my life. With my vision limited, I did not know if I was going to be able to remain in my home in Florida. At the age of 60 I lost confidence in myself. Being able to see opened up a new world to me. I am looking forward to the future and can't even imagine how I will be when I have my left eye operated on.
- Nancy Bellenger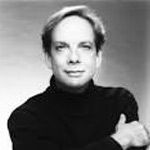 Just a note of thanks for your generosity of LASIK. Your work has literally opened my eyes to a new world. Now seeing my dancers clearly might distress them at times but will make them better dancers.
- Winthrop Corey, Artistic Director, Mobile Ballet
For 10 years I was wearing contacts from the moment I got up until I went to bed. In 2001 I decided to make the jump and get LASIK surgery with Dr. Duffey. This turned out to be one of the best decisions I could have made. I was no longer tethered to contacts and cleaning solutions. Losing contacts while playing sports was now a thing of the past. The best part, I'm now 45 and I have people asking me in meetings how I'm able to read "the tiny writing" on the screen without glasses. I tell them I had a great LASIK doctor.
-Darren Jackson, Nova Scotia, Canada (now Birmingham, AL)
This month marked my one-year anniversary since my LASIK surgery with you, Dr. Duffey. Only days after that anniversary my husband and I saw a movie together and I marveled to myself about the clarity of my vision as I watched. Afterward, on the way home, my husband said, "The eye surgery's been the best thing you've ever done, hasn't it?" I agreed and got a little choked up by the emotions it evoked in me. I know it's been a year and you haven't heard from me, but I was a little skeptical. Time, however, has only strengthened my belief that this was indeed the right choice for me. God bless you as He's blessed me through you and your skills.
- Lisa Kirkman
I am so thrilled with my (LASIK) eyes! You went to school a long time and worked many hours. This job pays your bills and feeds and schools your family- day in and out you do this work- but to me it is a miracle and my life will be so different. Thank you for your work and your encouraging manner. God will bless it! So that you will know what you have supported, I am sending you a DVD of the work we do in Uganda.
- Lisa Coggin (Missionary in Uganda)
I just wanted to say "thank you Dr. Duffey" for giving me 20/20 vision! It is so nice not having to worry about contacts or glasses! Now, it is like seeing everything around me for the first time... Colors are brighter and images are sharper! I took this picture at the grocery store the day after my surgery. I almost started crying because even the Egg Beater display looked beautiful! I took this picture with this balloon to show you how happy I feel now. Thank you again so much! I will never forget you or what you did for me! Thank you, Thank you!
- Brittany Foster, Gulf Breeze, FL
Words cannot express my gratitude for what you have done for me (and my daughter). I have never told you but you are such an inspiration to me in regards to your caring and giving spirit. My life is all about my daughter and you have given us both a gift of sight we are so thankful for. This is a gift she will have forever.
- Carla and Larsyn
Thank you Dr. Duffey for taking advantage of your God-given talents. Your expertise has given me a new life with the return of the use of my eyes. You were wonderful with the attention given me and explaining everything so I could fully understand. You have a great personal touch with your patients and really care. Your entire staff could not have been nicer. One thing my wife, Maybelle, said is that you are not afraid of bringing in your faith, and for this we are thankful. I am enclosing a letter to the donor's family and would appreciate your forwarding it to them through the eye bank. Thank you again from the bottom of my heart. I will say a prayer every day for their daughter.
- Jack Godwin, Fairhope
I can see, everything is so beautiful. Thank God and Dr.Duffey. Dr.Duffey needs to be cloned. The earth needs more such skilled surgeons.
- Gina Rothbart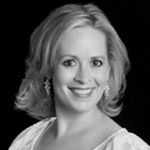 Hawaii never looked so good! I had an amazing two-week honeymoon with my "new" LASIK eyes. I went swimming, snorkeling, kayaking, bicycling and surfing!! My quality of life has improved dramatically, and I'm enjoying every minute of it!
- Zoe Lombard-Todd, Eastern Shore of Mobile Bay


Thank you for my new LASIK eyes Dr. Duffey! I know a little bit how Paul felt in Damascus now! I hope I get to go there one day like you did. Thank you for taking the time to share that with me the other day. I would be honored if you would partner with me in this ministry devoted to helping the blind see.
- Mary Katherine Hinton, Mobile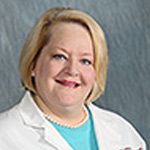 When I decided to have LASIK on my eyes, I talked with many doctors who had LASIK done on their own eyes. Dr. Duffey was their doctor, too. He truly cared about me as a physician and cancer specialist.
- Dr. Nicole Angel, Board Certified Internist and Oncologist, Mobile
Dr. Duffey, no questions, I just wanted to thank you and your staff for the excellent result I've had following my recent eye surgery. My night vision has improved to the point that I am no longer a menace to other drivers, and I can stand outside and look up at the moon in all its beauty, and not see a blurry white ball, or late in the evening watch the subtle colors of the sky change towards sunset, and see the trees etched against it like a pen and ink drawing. No artist ever equaled it. I did not realize how little I was actually able to see, until after the procedure when the world brightened again.
- Bill Jordan, Mobile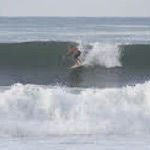 I have enjoyed beach and water sports my whole life, especially, surfing, swimming, and boating. Needless to say, these activities and wearing glasses were not ideal. I often wondered what it would be like to see clearly while in or on the water. After many years of putting LASIK surgery off I finally made an appointment with Dr. Duffey. I'm not wondering any more - it's fantastic!
- Greg Simons, Mobile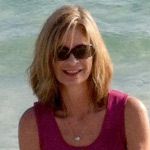 Putting glasses on to play tennis, go skiing, boating, watching grandson's T-ball games, etc. was very inconvenient for me. My husband had LASIK surgery almost 20 years ago by Dr. Duffey and his vision is still good! After an examination by Dr. Duffey he said I was a candidate for the surgery as well. He took his time explaining the procedure and answered all my questions. The result of the LASIK surgery is exactly what I had hoped! No more squinting, no more glasses! I can see at a distance like I did when I was younger. Dr. Duffey and his staff were very professional and friendly! I would highly recommend him to anyone that is considering LASIK!
- Susan Coffee, Mobile
I had LASIK over a year ago. I still marvel at the fact that I can see with my own eyes. I have been wearing glasses since I was in the fourth grade and without them I could barely see. I couldn't drive, bicycle, or even participate in normal life without my glasses. And I had always wanted to own my own pair of sunglasses that were not prescription. LASIK afforded me a new opportunity to be able to see the world without glasses. I'm grateful to Dr. Duffey and his team of excellent staff. They were very caring and helpful. Lisa is worth it and I wish I wouldn't have waited so long to get it done. Not only can I see now, but every time my mom sees me she tells me how beautiful my eyes are.
- Father Dan Good, Archdiocese of Mobile
It gives me great pleasure to share my cataract surgery experience by Dr. Duffey. It was totally non-traumatic and the results were very rewarding with my eyesight going from a blurry 20/40 with glasses to now 20/20 no longer wearing reading glasses and with no problems driving at night.
- Dr. Fred Cushing, Dentist, Mobile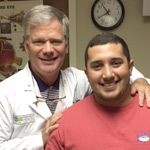 As a 23 year-old surveillance officer at Wind Creek Casino, I spend my days on video monitors and walking the grounds inside and outside the facility. Glasses and contact lens have never worked well for me, so to be better than 20/20 in each eye on just this first morning after LASIK surgery, I am thrilled to return to work with my new vision and freedom to do my job without the hassles of glasses.
-Jon Dean, Atmore