Meet Dr. Duffey
Richard J. Duffey, M.D.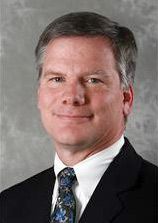 Dr. Duffey, a Phi Beta Kappa graduate of the University of Notre Dame, received his M.D. degree from the University of Texas Southwestern Medical School followed by his ophthalmology residency at the University of South Carolina, where he served as chief resident. He then completed his sub-specialty fellowship training in advanced cornea, cataract, and refractive surgery at the University of Minnesota with Richard L. Lindstrom, M.D., an internationally acclaimed pioneer in the field of excimer laser technology, cornea surgery, and cataract surgery for the correction of eyesight.
In over 25 years of ophthalmology private practice in Mobile, Dr. Duffey has performed a wide array of cornea and refractive surgeries including radial keratotomy, astigmatic keratotomy, refractive and laser cataract surgery, cornea transplantation, and LASIK. Dr. Duffey, himself a beneficiary of LASIK, completed extensive training in all aspects of photo-refractive keratectomy (PRK) and Laser ASsisted In-situ Keratomileusis (LASIK). He was a principal investigator of LASIK surgery for the CRS-sponsored FDA study in the United States. He has written numerous articles and chapters in ophthalmic journals and textbooks, and is recognized as the Gulf Coast leader in laser vision correction and refractive surgery. He currently offers thin-flap LASIK with both the Moria microkeratome and IntraLase (iLASIK) technology for ultra-thin flap creation and faster visual recovery.
Dr. Duffey is certified by the American Board of Ophthalmology, and is an active member of the American Academy of Ophthalmology, Alabama Academy of Ophthalmology, American Society of Cataract and Refractive Surgery, International Society of Refractive Surgery, and a past member of the Castroviejo Society of Corneal Surgeons. He has served on the National Medical Advisory Board to Laser Vision Centers, Incorporated (LCVI), TLCV, and has trained other surgeons, both inside and outside of the U.S., in advanced refractive laser eye surgery techniques.
Dr. Duffey has over 25 years experience in all refractive surgeries, including LASIK, Conductive Keratoplasty (CK), Intacs, Phakic Intraocular Lenses, and Presbyopia-Correcting cataract surgery (Tecnis, Restor, and Crystalens). In addition to being one of the first surgeons in the United States performing advanced refractive surgical techniques, Dr. Duffey has also served as a teaching surgeon in Mongolia, China, the Sudan, Peru, the West Indies, India and Syria with ORBIS. He now limits his practice to cataract surgery, laser vision correction (LASIK) and all forms of cornea surgery including transplants.